Cravath Website

CLIENT: CRAVATH, SWAINE & MOORE
AGENCY: CARBONE SMOLAN AGENCY
ROLE: DESIGNER
DELIVERY: WEBSITE






Cravath, Swaine & Moore LLP sought for Carbone Smolan Agency's help to redesign their website that hasn't been updated in years. The challenge was to reorganize their complex web structure into a comprehensive website that lets the user access information easily without being overwhelmed. While using their existing brand assets, we added new elements and treatments to keep the site looking fresh yet aligned to the company's brand.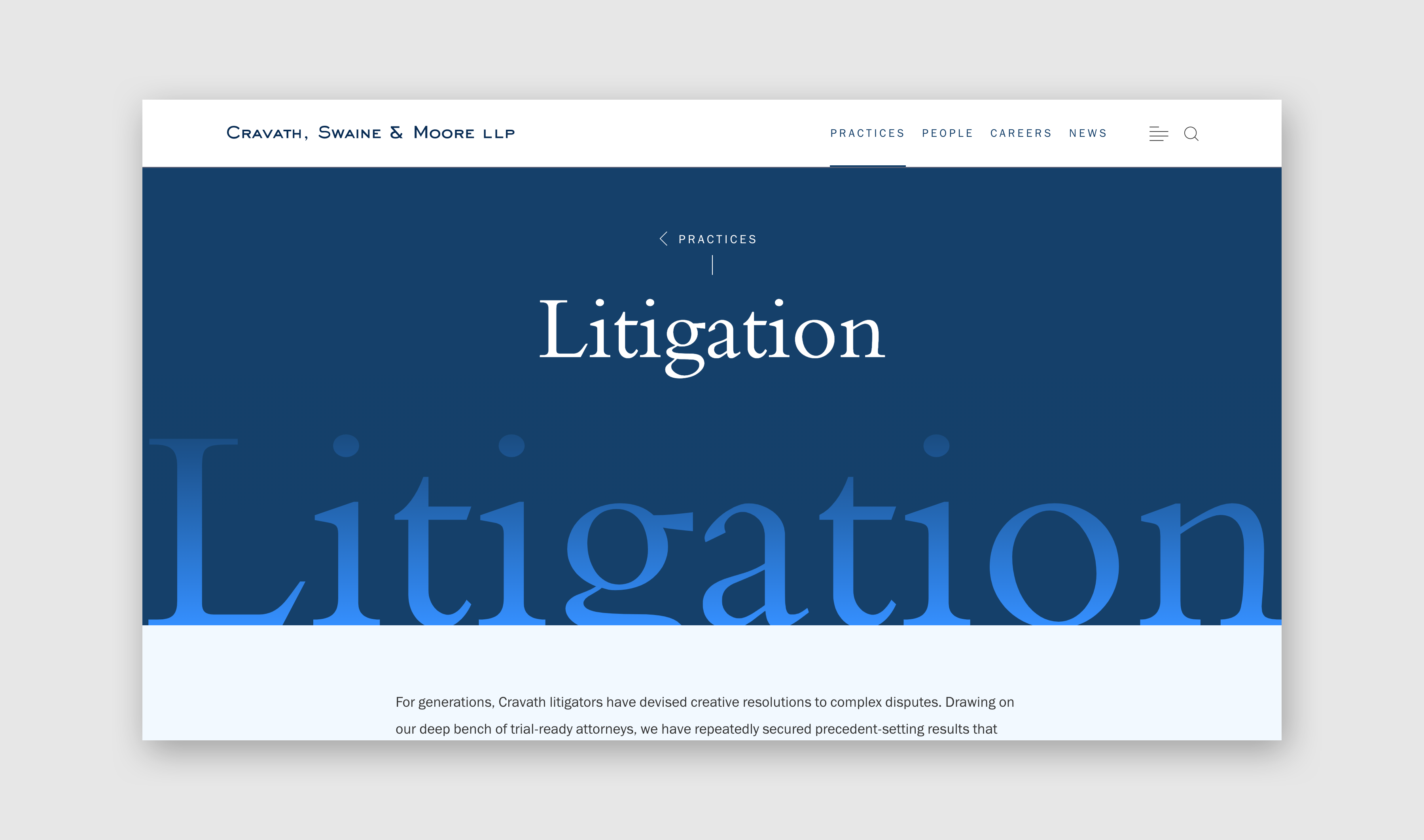 The site was designed to be typography-driven, sophisticated and clean which all aligns to the company's existing brand. The site was built base off a limited colour palette, a beautiful range of blue hues that the company has been using, with a hint of other colours in certain scenarios.